News
What is keeping us busy.
Clear and concise.
_____

Back
News
What keeps us busy. Concise and clear.
Emergency aid
Aid for Senegal:
Support through the delivery of food and furniture.
With the project "Food for the People", we want to give needy people the opportunity to eat regularly. Therefore, we provide regular financial support to the Senegalese so that a food distribution can be organised and meals can be eaten in community. Furthermore, we believe that a functioning home can only be created with the right equipment. For this reason, we collect various pieces of furniture and send them to Senegal every year to provide the people with the furniture they need.
Promoting self-sufficiency
Small bakery in Senegal:
Securing financial independence.
With the project "Small Bakery in Senegal" we want to give a Senegalese family the opportunity to become financially independent. Furthermore, our aim is to make food accessible to the population and visitors of the Touba region.
Art
Michaël
Lucerne:
Exhibition Dampfschiffe Vierwaldstättersee.
From 7 to 23 April 2023, the exhibition "Dampfschiffe Vierwaldstättersee" by Michaël Lucerne took place in the Kornschütte Luzern. Visitors were enthusiastic about the works, which are classified as Neo-Expressionist and show a mixture of figurative representation and abstraction. The Luzerner Zeitung also reported on the successful vernissage.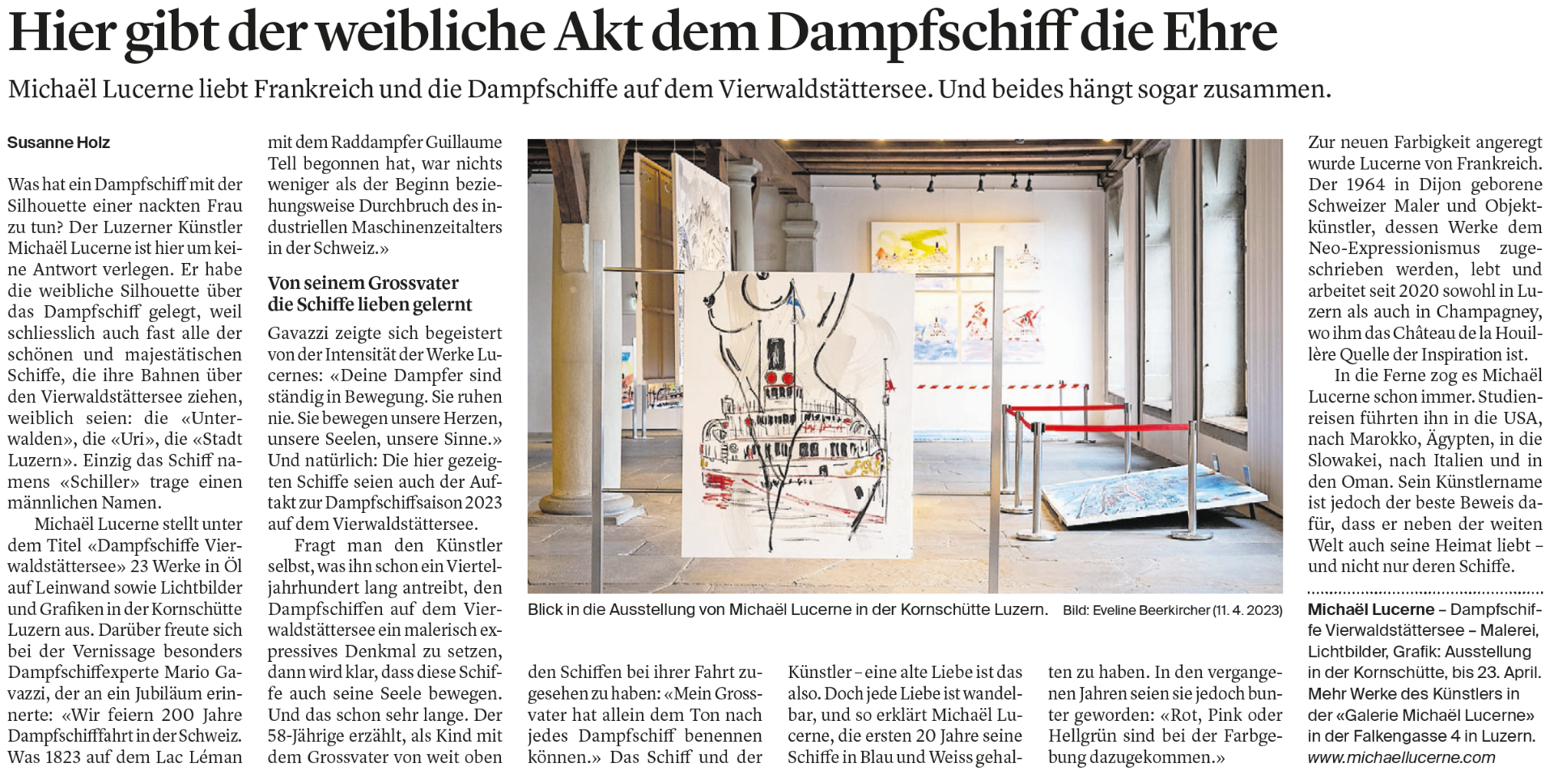 Thank you for your support.
With your help, you support people in need and make a valuable contribution to an independent and better life. Thank you very much.